Dominique Rizzo announces her new range of exclusive gastronomical food, wine, culture and cooking tours in Australia and Europe. Dominique Rizzo shares her passion for Italian food and culture through her picturesque eat-and-discover trips both locally and internationally.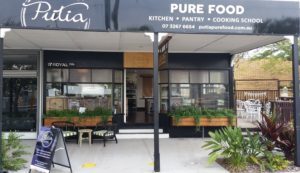 These tours are unparalleled due to the personal selection of each dining experience by Dominique. Dominique's commitment to capturing the authentic feel of each destination is what makes Pure Food Wine & Cooking Tours so very special. Known for her popular appearances on Australian Channel 10's Ready Steady Cook and as host on Yes Chef, Dominique's talents extend beyond the world of TV. She hosts corporate food and wine events throughout Australia.
Her latest venture is Putia Pure Foods – a restaurant, pantry and school in Banyo, Brisbane. Putia, meaning corner store in Sicilian, has a charming rustic character, where Dominique focuses on creating taste sensations in the open kitchen using fresh, quality locally sourced and sustainable produce. At Putia School, Dominique presents her bespoke range of cooking classes.
2015 – Hampton Festival, City to Country Tour on 17th May 2015 Join Dominique on her delicious foodie tour to south east Queensland, starting with a special "Putia" breakfast before heading off to the food and wine festival where Dominique will be presenting a cooking demonstration.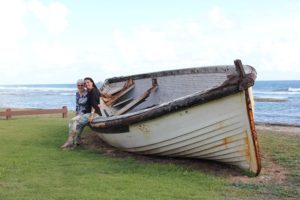 2015 – Norfolk Island Tour, 21st November to 28 November 2015 Dominique showcases the uniqueness of Norfolk Island in the first real culinary journey to the island in line with the second year of the island's Food Festival. Under the shade of stately Norfolk Pines on the edge of the cliffs, enjoy the taste of fresh food direct from paddock to plate, featuring the island's organic beef and pork and goats' cheeses and locally grown produce. For itinerary and booking details go to visit here first.
2016 – "Beautiful Sicily and the Aeolian Islands" Tour, 11th June to 3rd July 2016 Just as Dominique's cookbook, "My Taste of Sicily" is a window into the world of her Italian heritage; her tours to Sicily immerse you into life with the ever colorful, always charming locals in the enchanting world of Southern Italy.
On the "Beautiful Sicily and the Aeolian Islands" tour, Dominique will take you on a gastronomic ride tasting the best in seasonal foods, from the famous very old fish markets of Catania to the center of Palermo's food scene, to country olive and grape orchards, sipping full bodied Sicilian wines, nibbling on regional prosciuttos and salamis, cheeses, almonds. Sicily is a small island with a rich cultural history, a landscape that is dominated in the east by Mt. Etna. Senses are stimulated at every point from colorful Palermo in the west to Cefalu in the south, the enchanting Siracusa and picturesque Taormina in the east and the laid back island life in the Aeolian Islands.
The best thing? That's 23 days and 22 nights of bliss, from 11th June to 3rd July 2016. The "Beautiful Sicily and the Aeolian Islands" tour schedule is at http://wwwpurefoodcookingtours.com Where do we sign up?
To make a booking, either contact us by phone or email along with payment details. Putia office: ph. 07 3267 8247 or email