Book me for a Demonstration at your next Event or to help get your new business off the ground with custom Recipe Development
Whether a Corporate or Community event, Trade Show,  Food Festival or part of corporate training,  a cooking demonstration can be a perfect vehicle for product recognition and branding. Cooking Demonstrations are great for gaining community involvement or as an ice breaker and crowd pleaser offering informative, fun and delicious entertainment.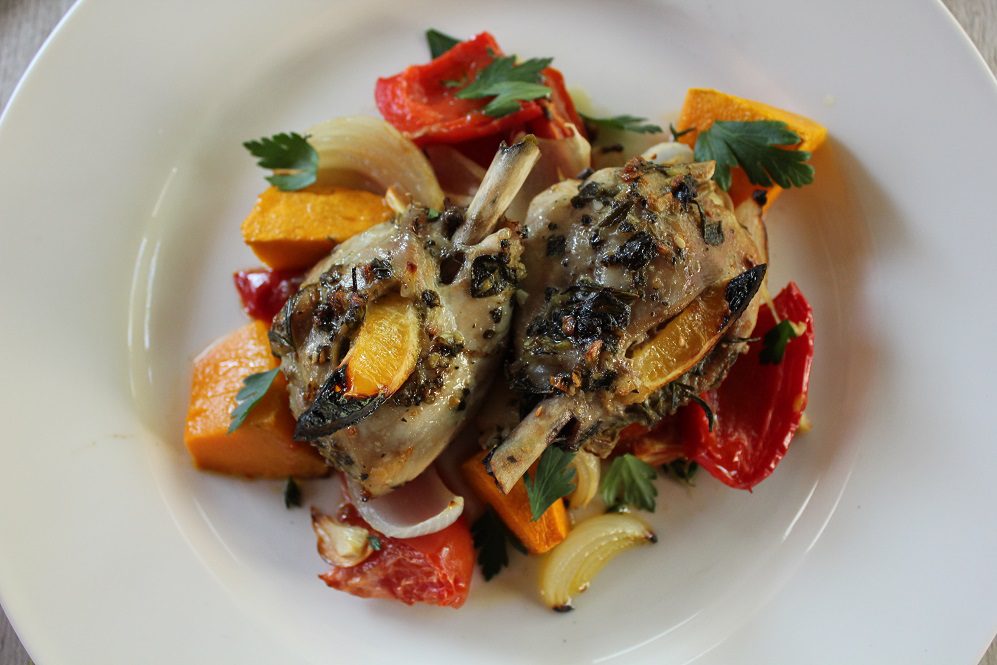 What better way to lift your food product profile and build consumer familiarity than with a selection of inspirational, unique and user-friendly recipes. Dominique Rizzo's recipes feature her distinctive fresh style and experience at blending flavours, textures and colours. Dominique is an expert at developing product-specific recipes, using quality whole fresh foods and ingredients to complement and enhance your food products. Dominique can customise recipes of all cuisines and genres while catering for specific dietary requirements: vegan, vegetarian, dairy, gluten and sugar free as required.
I would like to thank Council for the recent "Love food – hate waste" demonstration at Putia. Dominique was very inspiring. I have collected my compost bucket and intend to take the organic items to the local community garden. Please put on more of these nights – Dominique needs to spread the word further. Many thanks
Thank you again for taking this opportunity to work with Le Creuset.

You have been gracious and a joy to get to know through this experience. I have no doubt that we will build an ongoing relationship going forward.
Thank you so much for such a lovely time last Saturday. We all had a great time and have been cooking lots trying out our new talents, some needs a little more work than others! I have even been looking at pasta makers.

Can you please send me in instructions for making the pizza bases and sauce for the topping.

Sorry we had to rush off to the airport, we did not realise that the day would go for that long as we know you are a very busy lady. If we had not had the plane to catch we might have been there a lot longer so just as well!

Thank you once again and just when you have a moment can you send through the recipe
Thank you very much for the Love Food Hate Waste Cooking Demonstration you presented on Wednesday night. My partner and I found the evening fun, informative and very delicious!

We could see you have a real passion about avoiding waste, and had so many great tips to share about maximising our produce at home. I plead guilty that I had always discarded all the cauliflower leaves, cut way too far into an onion and hadn't ever considered using a corn husk when making stock. I am a changed man and was so inspired upon leaving Putia that evening, that I went home and began stir-frying up some remainders in our fridge that would have otherwise ended up as compost. I made enough lunches for the rest of the week.

You're a natural at presenting but we were amazed how calm your delivery was, with so many things on the go in the kitchen at the same time….and still cracking jokes. A really great evening.

We will now be forwarding on this knowledge to our fellow Brisbane-ites and hopefully we can change the wasteful practices in many Brisbane households.
(sent to "Food I Am")

I just wanted to let you know how much I enjoyed the cooking school on Monday with Dominique. I felt like I was in my element.

I love food and cooking and I just think you've done a great job in starting this sort of thing in Wagga! You've done well to coordinate it all. Everything was so organised and ran so smoothly. Thankyou for being so friendly and enthusiastic – it makes a huge difference and I hope you go really well with your business. I can't wait to choose another class to do later in the year.

I'm glad I bought Dominique's recipe book. I made the meatballs tonight for dinner. They were simple to make and absolutely delicious. This weekend, I'm planning on making the hazelnut tart we made during the class. I'm just wondering where I can get some amaretti biscuits from?
Just wanted to pass on some feedback from Saturday night, everyone had a fantastic time and really enjoyed the demonstration and the food. Please let Dominique know it has been non-stop talk around the office this morning about the night and the food. They all couldn't believe some of the things they tried and loved.

The girls have all asked if we could get the recipe for the Sicilian Chickpea panelle, they loved it and saw how easy it could be made.

If you need any recommendations or testimonials we are happy to help out, l think it was one of the best Christmas parties we have had in a while.
Firstly, thank you for the way that you presented the "Cooking School".

Your skills and passion for food certainly came across in the delivery and left us all in awe of what we ended up creating.

The kitchen will never be safe from me again.
"[...] it was great!!! We all had a fantastic time, [Dominique] is such a wonderful person and presenter, thank you for sharing her with us.

Thanks again. Feedback from staff has been really positive, we knew it would be hard to top Karni (last year's speaker), it will be super hard to top Dominique!"