The Courier Mail's the Big Story About Sicily
One of the best articles about Sicily… Book now into the The Shalai Tour to receive $1000 off per couple on my 15-day all inclusive tour! Limited places left. If you have any reservations about joining my Sicilian Tour in June this year – then this article will settle your nerves and entice you and for those joining me… well, how exciting – we'll be exploring this beautiful country in three months time!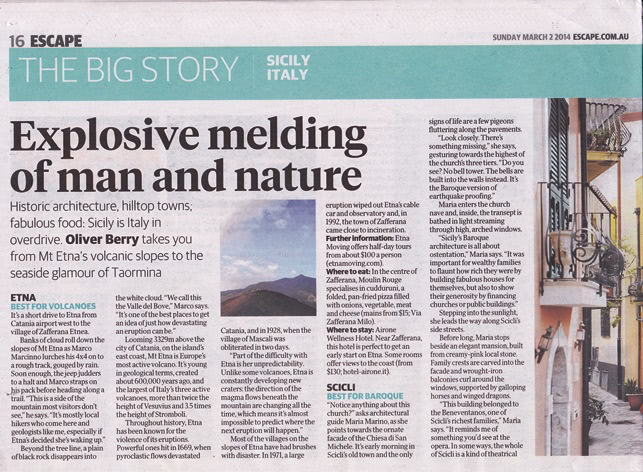 Update 14 November 2018: This Shalai tour has closed, but Dominique has more exciting tours to share with you in beautiful Sicily. See more information below.
Find Dom's latest tours to Sicily