My stunning tour of Eastern Sicily offers you opportunities to discover the islands of the Aeolian. As well, to journey to some of the most beautiful historical provinces of Eastern Sicily. All with Chef Dominique Rizzo as your guide.
Where we travel to
In Eastern Sicily we travel to:
Catania
Syracuse
Ragusa
Modica
Noto
Ortiga
Taormina
Randazzo
Milazzo
Ispica
Ragusa Ibla
Caltagirone
Randazzo
Monti Sartorius
Piazza Armerina
and the Aeolian Islands.
What we do
These towns have a past rich in ancient history, architectural design, and heroic stories. Leaving traces of high artistic and monumental value for us to discover. Importantly, we dine on regional artisan products. We also immerse ourselves in cooking classes, cheese and wine tastings and traditional sweet making. Among the highlights will be seeing and climbing Mt Etna, which is a wondrous and awe-inspiring experience.
We also visit the stunning and famous town of Taormina. To conclude the tour, our last days are spent on Salina. Salina is one of the greenest islands of the seven jewels of the Aeolian.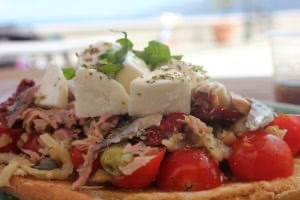 Here, we discover turquoise pristine waters, white-washed coastal villas and the beauties of the untouched lands. We also indulge in wine tasting and degustations of local speciality produce. Plus, we enjoy bus island tours and the opportunity to enjoy hiking, diving, and of course, boat trips across the stunning waters of the Tyrrhenian Sea.
Why this tour is so special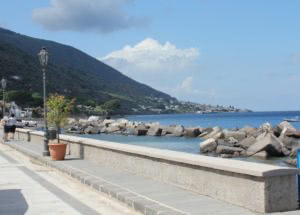 There are tours that open your eyes, as well as your mind, heart and soul, to experiencing what the world has to offer. This tour of Eastern Sicily is one of them. The Sicilian dialect term ''Shalarvi'' has Arabian origins which comes from the word Shalai. This is a word used by Sicilians to express an intense satisfaction or pleasure of the soul. Indeed, this is something that is enjoyed from the first to the last moment. Would you like to find out about tours in this area? Our destination page shows you some more of the sights of this region as well as featuring the latest tours with Dominique to Italy and Sicily.
Or alternatively, pick one of our latest tours below. Contact us to find out more!
See Dominique's latest tours to Italy & Sicily