As a businesswoman who wants to travel, have time to relax and be part of unique food wine and cultural experiences this is why I personally would choose an escorted organised tour.
Image by Tom Barrett on Unsplash
I recently organised my own research trip flying into Rome, then onto Naples, the Amalfi coast, Puglia and Malta.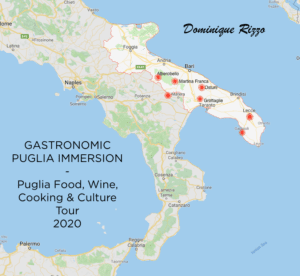 I am then heading to Sicily, meeting two tour groups to host a couple of my Sicilian Food Tours.
As a businesswoman, running my restaurant/cooking school, co-owner of a Wine Bar and organising my own Food Tour Business, I found the whole process of also having to organise this tour for myself exhausting and extremely time-consuming.
Image by Matthew Henry on Unsplash
As I am not 100% confident with driving around Europe nor did I really want to, trying to coordinate all of the times for trains, buses, boats and planes to arrive, depart and transfer me around, plus the extra expense and tedious task of organising the transfers and taxis to get myself and my luggage to the trains, buses, boats and planes on time took much more planning and a chunk out of my budget than I had anticipated.
The domino effect of my precision planning for my travel itinerary relied heavily upon the timing and therefore I felt anxious that one missed train, delayed flight or cancelled boat and the whole trip would collapse. This was all before I had even started to look at hotels.
Next was researching the best areas to stay in each city, to then work out a ground itinerary to visit all of the main sights, attractions and places of interest. Firstly, I had to book the hotels, confirm, pay the deposits and ensure that these had all gone through successfully, calling or emailing each hotel individually to again confirm that the booking was there.
What next? Of course, I could buy a travel book and follow their written lead….who wants to walk around by themselves with their head in a book…not me…   I would miss everything. I also had the added thought, how am I going to know what to see, where to go and the best of the best of each place I am visiting? Another couple of weeks of organising and costly bookings for day tours, private guides and ticket prices passed.
After my months of planning I had become quite stressed and anxious about it all and I had not even started to organise most importantly where I was going to eat, what activities or speciality unique experiences I wanted to see and be part of or how was I going to get to see behind the touristy side of each of these locations and get into the real culture.
Image by Simson Petrol on Unsplash
After I had accumulated a kilo of paperwork for confirmed hotel bookings, tickets, vouchers and transfer details, I then thought…this is precisely why I would choose to do an escorted tour.
https://dominiquerizzo.com/wp-content/uploads/2019/04/davide-ragusa-405374-unsplash-e1571644839869.jpg
668
1000
Dominique Rizzo
https://dominiquerizzo.com/wp-content/uploads/2014/09/Dominique-Rizzo-Pure-food-logo.png
Dominique Rizzo
2019-04-03 16:50:51
2019-10-01 04:56:41
Why I personally would choose an escorted organised tour