Grain Power
Quinoa is a rich (protein) seed that has a fluffy, creamy, slightly crunchy texture and a somewhat nutty flavour when cooked.
Most commonly considered a grain, quinoa is actually a relative of leafy green vegetables like spinach and Swiss chard.
It is a recently rediscovered ancient "grain" once considered "the gold of the Incas" that has been cultivated for over 5,000 years. The Incas considered it a sacred food and referred to it as the "mother seed." As happens throughout history, things changed when the Spanish conquerors destroyed the fields in which quinoa was grown; made it illegal for the Indians to grow quinoa. The cultivation of quinoa was all but extinguished.
Now we are lucky enough to be enjoying it and its health benefits in the 21st century.
Eating quinoa on a regular basis is known to help ease migraine headaches, relax blood vessels for cardiovascular health, provide antioxidant protection by guarding other cells, such as red blood cells, from injury caused by free radicals and is an excellent source of fibre, protective against breast cancer.
For a lovely toasted flavour to the grain, try rinsing the quinoa and then toasting it to get rid of the green, raw, and slightly bitter taste this grain may have.
Both of these salads are fabulous for at-home or take-to-work lunches and they are both really easy to prepare when you don't have much time to cook but want a really healthy option.
Quinoa Salad with Broccoli and Feta
Serves 2
Prep time: 10 minutes
Cooking time: 15 minutes
Ingredients
• ½ cup of quinoa
• 100g broccolini or broccoli florets
• 2 shallots sliced
• 1/3-cup sun dried tomatoes, drained of most of the oil, chopped
• 50g feta cheese, crumbled
• 2 tablespoons parsley, chopped
• 1 tablespoon sunflower seeds
• 1 tablespoon lemon juice
• 1 tsp. honey
• 2 teaspoons of olive oil
• Salt and pepper
Steps:
1. Place the quinoa into a saucepan and cover with water; bring the water to the boil over medium heat. Reduce the heat to a simmer and cook for 12-15 minutes.
2. In the last 8-9 minutes, add in the asparagus and the broccoli and continue cooking until all of the liquid has been cooked out.
3. Tip the quinoa and the vegetables into a bowl and allow to cool.
4. Add in the sun dried tomatoes, feta cheese and sunflower seeds. Combine the ingredients for the dressing and serve.
5. You could also add 75 grams of cooked protein or cooked legumes to this salad.
Sicilian-Style Wild Grain Salad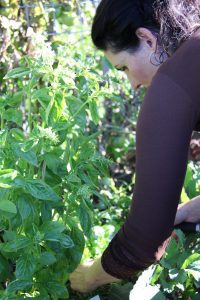 Serves 6
Prep time: 10 minutes
Cooking time: 17 minutes
Ingredients
• 10 sun-dried tomatoes, sliced
• 1/3 cup roasted capsicum, sliced
• 8 black olives chopped
• 2 tablespoons olive oil
• 1 medium red onion, finely chopped
• 2 cloves garlic, minced
• 8 cups shredded Swiss chard or wild greens
• 3/4-teaspoon salt
• 2 cups quinoa, rinsed and drained * (or a mixture of quinoa, millet and brown rice)
• 1/2-teaspoon pepper
• 1/2 cup pine nuts, roasted
• 1/3 cup golden raisins
• 1/3 cup grated Parmesan cheese
1. Place the toasted rinsed quinoa into a saucepan and cover with water and bring to a boil. Cook the quinoa until the grain slightly swells and is soft to the bite. Drain the quinoa and set aside.
2. Heat the olive oil in a fry pan and sauté the onions, garlic and spinach for 2 minutes or until softened. Combine the quinoa with the spinach mixture in a bowl and add all the other ingredients, adjust the seasoning and drizzle in a little olive oil.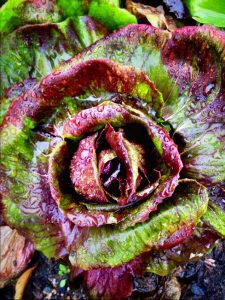 Other salad options – substitute your favourite salad leaves and vegetables for those listed here.
https://dominiquerizzo.com/wp-content/uploads/2015/08/4-RSZ-grains-on-board.jpg
652
488
Dominique Rizzo
https://dominiquerizzo.com/wp-content/uploads/2014/09/Dominique-Rizzo-Pure-food-logo.png
Dominique Rizzo
2015-08-11 16:27:09
2015-08-11 16:27:09
Grain Power