Savouring Sicily - A Tour for The Senses
Immerse yourself with the Sicilian culture, gastronomy and people.
Travelling to: Palermo, Marsala, Erice, Agrigento, Monreale, Collesano, Cefalu, Syracuse, Catania, Taormina, Petralia, Polizzi
This tour of Sicily includes some of Sicily's historic and well-noted cities and sights. This includes Palermo where the Arabs, Normans, Greek and Spanish among many others left Palermo with a rich imprint of foreign cultures evident in its art, design, architecture and cuisine. Other popular cities on tour include Trapani, Agrigento, Monreale, Siracuse, Cefalu to name a few. In this tour of Sicily we offer you a wonderful introduction to Sicily. We visit some of the most popular historical sites, galleries and museums in Sicily. We also take you to places that are a little off the beaten track and not listed in travel books. This gives you the opportunity to further engage with Sicily and immerse yourself with the Sicilian culture, gastronomy and people.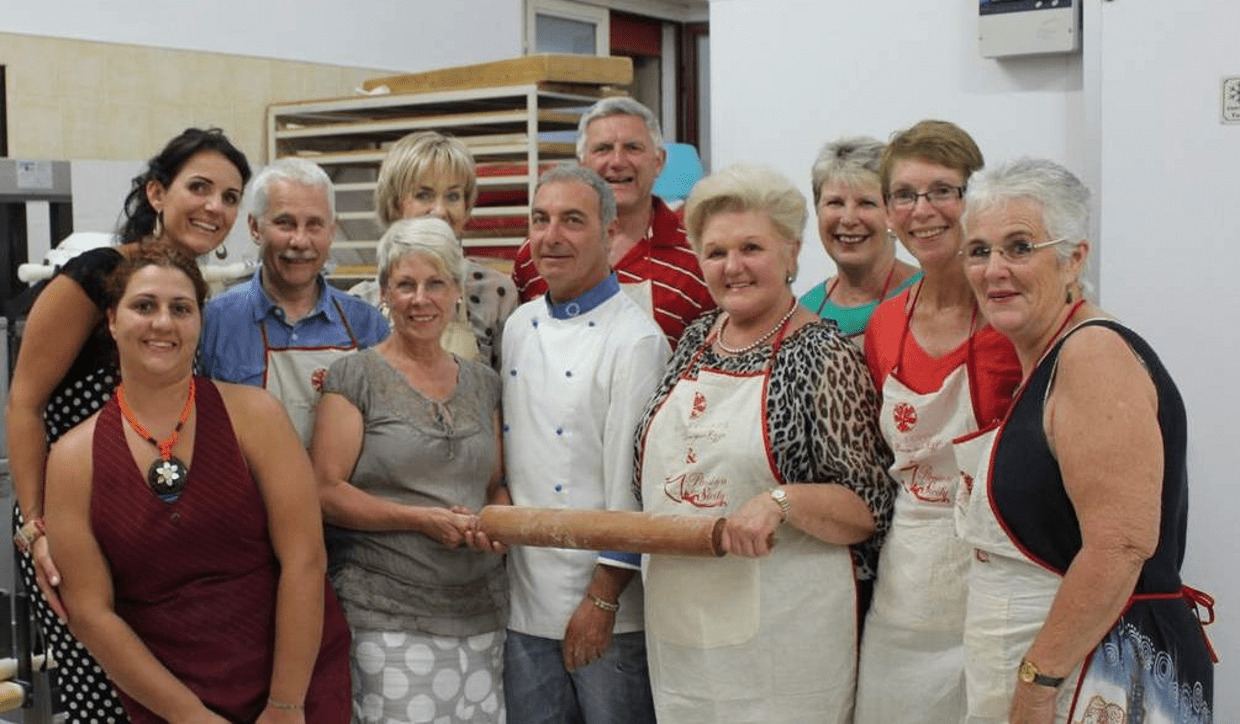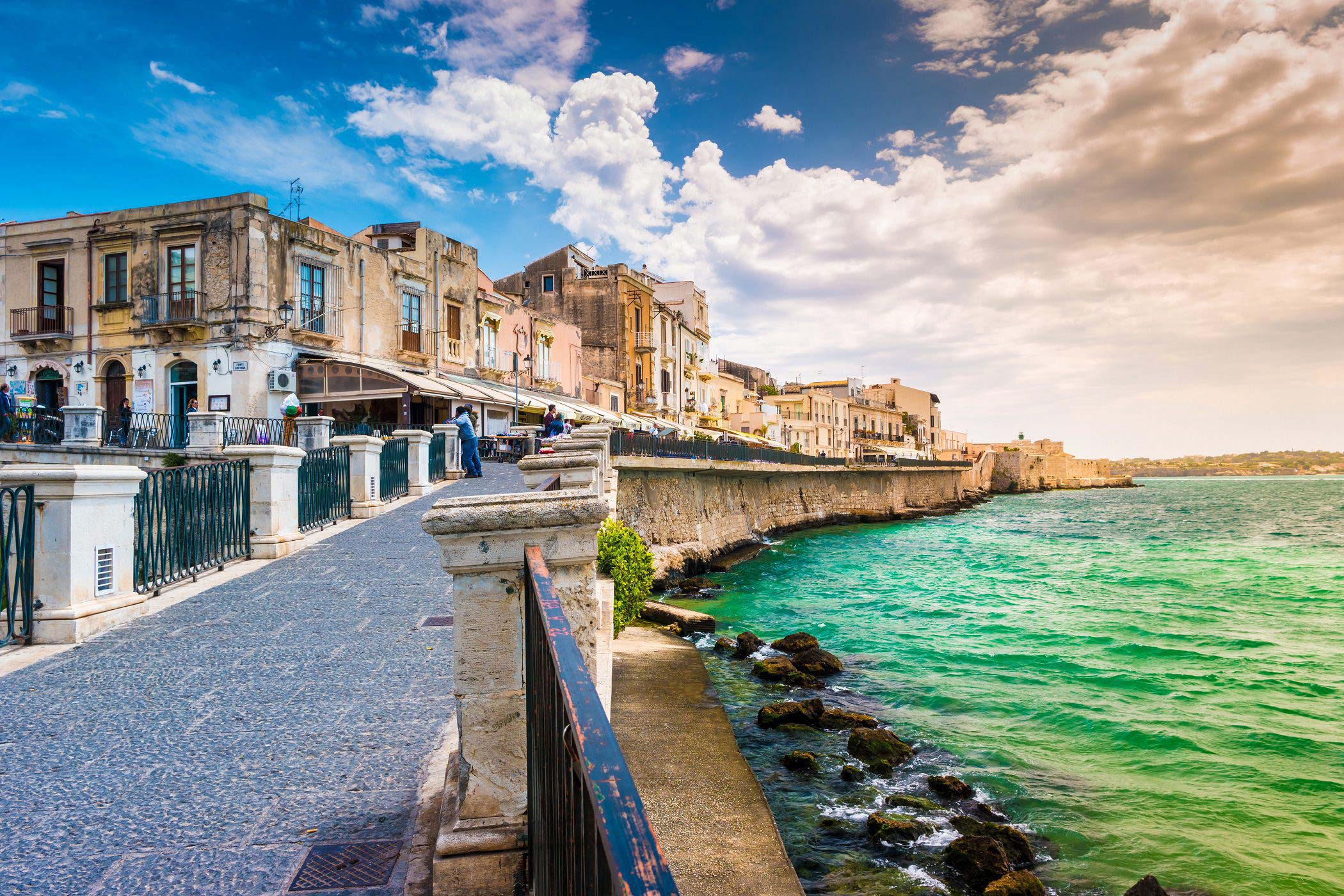 During the tour we visit bustling food markets and towns which are famous for their old techniques and artistry in ceramic and jewellery making. We Visit the stunning photographic hilltop town of Erice, a picturesque medieval town where you will indulge in specialty pastries and desserts with recipes handed down through the ages.
We taste the real Marsala, head out from Ortigia in a sailing boat for an alfresco dinner, wander through cobbled streets to find hidden treasures, bustling markets and dine on local fresh produce, seafood and meats in slow food restaurants, agriturismo, cantinas, enotecas and more. All specialising in showcasing true Sicilian fare.
Day 1: Welcome to Palermo
Day 2: Palermo City
Day 3: Monreale & The Catacombs
We greet you at the airport in Palermo with a big "Ciao" welcoming you to beautiful Sicily and assist in transferring you to our hotel right in the heart of Palermo. The rest of the day is yours to take in the city atmosphere. We meet in the lobby in the evening for our first wonderful dinner showcasing some of the best slow food in Sicily where our passionate chef blends traditional ingredients with modern culinary styles. Overnight in Palermo. (D)
Today is discovering Palermo with a walking guided tour visiting some of the most notable churches, monuments and sites which are iconic to this capital city. With a local's insight you will discover why Sicily is so rich in history and culture. We visit the popular Ballaro markets where we lunch on some of Palermo's famous street food, the afternoon is free for you to enjoy the city for yourself. For dinner we take you on a slow food gastronomic adventure with a wonderful couple passionate about showcasing some more unique products on the Italian market. Overnight in Palermo. (B/L/D)
Today takes us to the eerie Cappuccine Catacombs and the beautiful town of Monreale for a guided tour. Monreale, located on the slope of Monte Caputo, overlooks the very fertile valley "La Conca d'oro" (the Golden Shell), famed for its orange, olive, and almond trees. We visit the stunning Norman-Byzantine cathedral, one of the most exquisitely golden mosaiced churches in Italy. Lunch is local wood fired pizza and gelato before returning to Palermo. The afternoon is free before we meet for our evening's entertainment. For dinner, we find ourselves in one of the oldest Enoteca's in Palermo where we enjoy a relaxed wine tasting and dinner. Overnight in Palermo (B/L/D)
To discover more of this Pure Food journey contact me for your full itinerary.
Tour Inclusions & Highlights
Costs and Terms & Conditions
$8,899.00* AU per person twin share
Single Supplement $1,300 AU

*Price quoted is Land price only
To Download the full Terms and Conditions CLICK HERE 
To discover more of my Savouring Sicily Tour contact me for your full itinerary.
Explore the wonders of Sicily