Lavazza Film Festival 2015
The 2015 Lavazza film festival opened with a bang and on opening night we were
showered with Lavazza gift packs, Bucci pulled porchetta snacks and a delicious cannoli with the engaging theme of "but first coffee" – always such sound advice to live by. Oh and those Lavazza coffee martinis were divine.
Best new director at the Italian Oscars, Edwardo Falcone, treated us to a burst of real Italian energy with the hilarious film "God Willing".
It is one of those gorgeous Italian films with handsome charismatic characters set in a modern family thrown into chaos with an unexpected announcement by his son. Set in Rome, there are wonderful shots of the Roman countryside as well as the fabulous apartment interiors, where in typical Italian fashion, the wealthy parents live in one apartment and their children are in a neighboring apartment with lots of traffic between the two. The array of hand gestures; pouting and posturing that are so wonderfully Italian, enhance the story so well. It's a feel good movie where the father in particular learns, albeit reluctantly at first, to accept the changes in their lives.
The festival has film styles for everyone featuring love stories, drama and even the family friendly movie "Italo" with the big shaggy dog that is sure to tug at your heartstrings.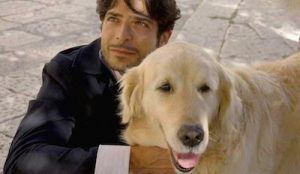 Not to be missed is another comedy, the movie "So Far So Good" that won the Audience Award at the Rome Film Festival in 2014. With that recommendation you have to see it too.
Nor can you not see "Latin Lover" the mid-festival special movie about the life of Saverio Crispo, a famous Italian actor that is so engaging that it prompted The Hollywood Reporter to describe it as "heavenly moments".
The 2015 festival in Brisbane wraps up on the 18 October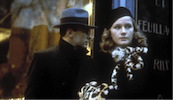 2015 with the 1970 Oscar nominated film "The Conformist" described by Michael Atkinson of the Village Voice as "An orgasm of coolness".
That's a brilliant choice too.
What's next? A Lavazza of course, and back to the movies!
https://dominiquerizzo.com/wp-content/uploads/2015/10/Official.jpg
122
128
Dominique Rizzo
https://dominiquerizzo.com/wp-content/uploads/2014/09/Dominique-Rizzo-Pure-food-logo.png
Dominique Rizzo
2015-10-14 14:59:47
2016-06-13 12:51:02
Lavazza Film Festival 2015