Writing recipes is an everyday occurrence in the life of restaurateur Chef Dominique Rizzo. Adding a fresh take on ice cream, taking it out of its dessert comfort zone and dropping it into the entree menu is a walk with a difference for ice cream in the Chef's Playground.
And so it was that four of Brisbane's renowned chefs came together at the "Chef's Playground" at the Brisbane Ice Cream Festival at West End to present their bespoke "ice cream" dishes to guests in the art and food precinct of West Village on the site of the iconic Peters Ice Cream Factory.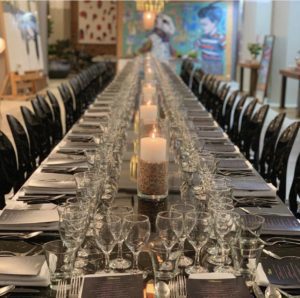 What did each course of ice cream in the Chef's Playground look like? 
Take a look behind the scenes at each chef's signature dish starting with –
Phillip Johnson's Tomato & basil sorbet, charcoal cone, crisp prosciutto, parmesan snow 
Dominique Rizzo's Handmade potato and herb gnocchi, smoked truss tomato sugo, grana padano and ricotta gelato (Gluten free)
Ben Williamson's Hand filleted anchovies, wood-roasted pepper sorbet and crispy sourdough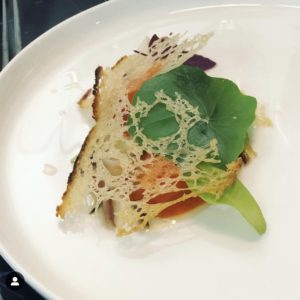 These 2 amazing dishes were paired with a very fine 2017 Fiano (Italian Varietal) from Jericho Wines, Adelaide Hills.
William Wallace's Lamb collar, ice cream, crispy carrot and mustard leaf'
Paired with 2017 Manos Libre Organic Tempranillo Blend.
Phillip Johnson's Iced goats' cheese & leatherwood honey parfait, candied walnuts, fresh fig,
Accompanied by the smooth 2018 Souma Brachetto, Tranquillo still dessert wine from the Yarra Valley.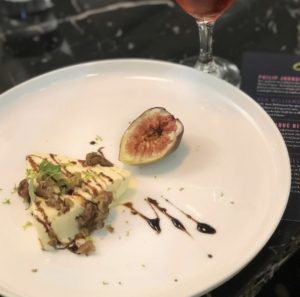 For a grand finale, Dominique presented her Sicilian Cassata gelati cannoli cups, pistachio, dark chocolate, Galliano soaked raisins
and entertained her guests with the story behind her creation.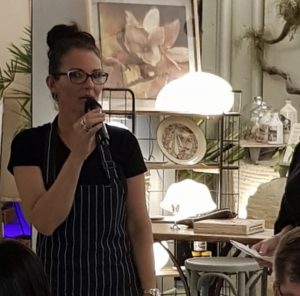 If it is too long to wait for next year's Chef's Playground event, you can experience Dominique's gnocchi at her restaurant Putia Pure Food Kitchen, where it is served with a different delicious authentic Italian sauce every day.  Meanwhile, if you have a special occasion coming up and you want to have something different, something outstanding,  did you know that you can create your own event with bespoke recipes written by Dominique, especially for the theme of your celebration?  Just ask her.
Images provided by Kylie Lang and Amelia Miletic.
https://dominiquerizzo.com/wp-content/uploads/2019/03/Bris-Ice-Cream-Festival-_2114-e1553490874594.jpg
596
600
Dominique Rizzo
https://dominiquerizzo.com/wp-content/uploads/2014/09/Dominique-Rizzo-Pure-food-logo.png
Dominique Rizzo
2019-03-25 15:35:58
2019-04-01 15:47:25
Ice Cream in the Chef's Playground