Society as a whole and the internet, in particular, seem to have finally gotten to an evolutionary point where we genuinely value eating healthy above, well, not eating healthy.
And meal planning is one of the staples of this healthy and wholesome lifestyle we seem to be embracing, or at least trying to embrace.
If you're new to the sport, and you find it sounds like a time-saving and health-boosting practice but you're unsure where to start, take a look at our guide on meal planning:
Why should I embrace meal planning?
There are several benefits to planning your meals, not limited to:
● You can save money, as you won't be spending on ingredients that end up untouched.
● At the same time, you'll be cutting down the amount of food you waste.
● You can choose to eat healthier this way.
● You can save yourself some valuable time and reduce your cooking-related stress levels.
● It's easier to try out new recipes and foods.
Where do I start?
There are three steps to meal planning you need to add to your weekly schedule:
1. Choose your recipes
The first thing you need to do is actually plan out what you want to eat next week. Take into account your actual schedule: how many nights a week are you out, do you already have lunch plans on certain days, etc. When choosing recipes, try to choose things you know and love, and add in one new dish every week. You can base a variety of dishes around similar ingredients, so you minimize the risk of waste.
2. Go grocery shopping
Before you head out to the shops, compile a list of ingredients. Start with the base ingredients (the major things each dish needs, like pasta, meat, rice, etc.) and go down to the smallest condiments and spices. Once you know what you actually need, check what you already have and can use. Finally, head down to the shop and get what you need.
Another good idea is to work with seasonal ingredients and plan your meals accordingly. Also, don't forget that some ingredients can't be kept in the fridge for an entire week, so you may need to make more than one trip to the shops. In that case, add this second (or third) grocery run to your to-do list, and attach the grocery list too.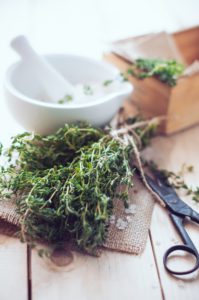 3. Cook
There are different ways you can go about meal prep at this point. You can prep as many of the dishes ahead (for example over the weekend) and freeze them or keep them in the fridge, then just heat them up any day of the week. Or you can prep partly (chop up your veggies, measure out ingredients, mix sauces, etc.) and cook each meal on the day, or the day before. The decision will mostly come down to your own schedule and routine – you don't have to do the same thing each week.
What do I eat?
The beauty of meal planning is that you get to try all sorts of different dishes, and fall in love with new favorites. The internet offers such a huge range of recipe ideas that you will simply be spoiled for choice.
Here are a few suggestions:
● You can develop an AIP meal plan if you're suffering from an autoimmune disease or digestive problems.
● You can try to add more fish to your diet by focusing on certain types of meals three times a day.
● You can contribute to the environment by eating more sustainable meals on several nights a week.
● You can lose weight by cutting down on your calorie intake through meal planning.
● You can boost your workout routine  with a complementary meal plan.
The choices really are endless; all you have to do is spend some time researching meals.
Tips on staying organized:
● Store all your recipes either in the same online space or in a recipe book you can reach for at any time.
● Buy a meal planning calendar you can keep on the fridge, so you never forget what's on the menu.
● Schedule yourself reminders to look for new recipes.
● Cut down on prep time by cooking more than one dish at a time, especially if they call for some of the same ingredients.
Once you get into meal planning, you'll wonder how you've ever managed to feed yourself before. Remember that this shouldn't be another boring chore – it's actually a great way to have fun and eat well at the same time!
https://dominiquerizzo.com/wp-content/uploads/2019/10/becca-tapert-mDOGXiuVb4M-unsplash-scaled.jpg
1366
2048
Dominique Rizzo
https://dominiquerizzo.com/wp-content/uploads/2014/09/Dominique-Rizzo-Pure-food-logo.png
Dominique Rizzo
2019-10-21 10:49:50
2019-12-18 13:06:35
Everything You Wanted to Know About Meal Planning