5 Reasons Sicily Should Be Your Next Destination for 2024
Sicily, the largest island in the Mediterranean Sea, is a captivating destination that should be at the top of any traveler's list.
With its rich history, stunning landscapes, vibrant culture, and mouthwatering cuisine, Sicily offers an unforgettable experience for all who visit.  Let me take you on a virtual journey to discover why Sicily is a must-visit destination.
1. Sicily boasts a history that spans over thousands of years, making it a treasure trove of archaeological wonders.
From ancient Greek temples in Agrigento and Segesta to the remarkably preserved Roman mosaics of Villa Romana del Casale, Sicily is a living museum of civilizations past. The island's strategic location in the heart of the Mediterranean has attracted numerous conquerors throughout history, resulting in a diverse cultural heritage that is visible in its architecture, art, and traditions.
2. Beyond its historical significance, Sicily's natural beauty is awe-inspiring.
The island is blessed with breathtaking landscapes that range from picturesque coastal villages to rugged mountain ranges. The majestic Mount Etna, Europe's largest active volcano, dominates the eastern skyline, offering a thrilling backdrop for adventure seekers and nature enthusiasts. The azure waters that surround the island provide excellent opportunities for swimming, snorkeling, and diving, with idyllic beaches such as San Vito Lo Capo and Taormina attracting sunseekers from around the world.
3. Sicily's unique culture is deeply rooted in its Mediterranean heritage and is celebrated through its vibrant festivals, lively markets, and warm-hearted people.
The island's cities, such as Palermo, Catania, and Syracuse, showcase a blend of architectural styles, reflecting the influences of the Phoenicians, Greeks, Romans, Arabs, Normans, and Spanish. Strolling through the narrow streets of these cities, you'll encounter bustling markets, ornate cathedrals, and charming piazzas that come alive with the lively spirit of the locals.
4. No visit to Sicily would be complete without indulging in its gastronomic delights.
Sicilian cuisine is renowned for its robust flavours and fresh ingredients, showcasing the island's fertile land and bountiful sea. From arancini (stuffed rice balls) and pasta alla Norma to cannoli and granita, each bite tells a story of Sicily's culinary heritage. Exploring local markets and trattorias is a must to experience the authentic flavours of Sicilian cuisine.
5. The warmth and hospitality of the Sicilian people leave a lasting impression on visitors.
They take great pride in their traditions and are eager to share their love for their island with travellers. Whether it's striking up a conversation with a local shopkeeper, participating in a village festival, or simply enjoying a leisurely stroll along the coast, the genuine warmth and friendliness of the Sicilians make every moment in Sicily unforgettable.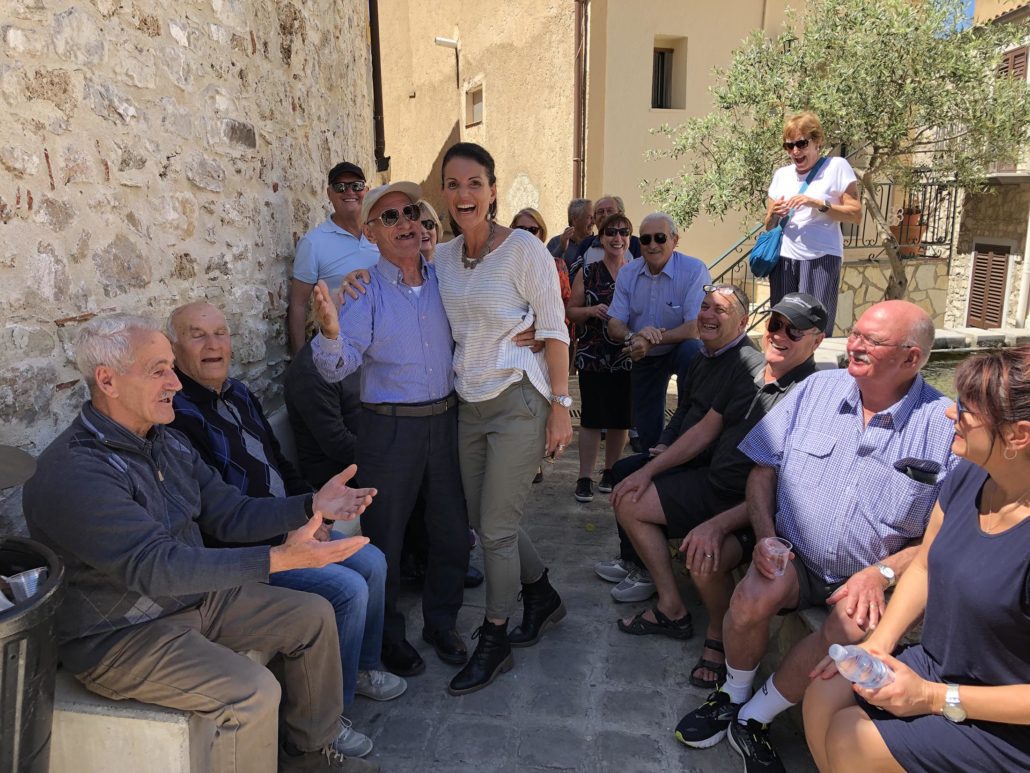 Want to learn more about this stunning and evocative Island of Sicily?
Join me on tour in 2024 travelling in June and September
https://dominiquerizzo.com/wp-content/uploads/2020/01/Sicily-Pinterst-Dennis-Englefield.jpg
640
413
Dominique Rizzo
https://dominiquerizzo.com/wp-content/uploads/2014/09/Dominique-Rizzo-Pure-food-logo.png
Dominique Rizzo
2023-06-27 23:58:27
2023-06-28 00:06:29
5 Reasons Sicily Should Be Your Next Destination for 2024