The Best of Sicily – Why Sicily Offers More Than Most Small Islands
Sicily, the largest island in the Mediterranean Sea, is a captivating destination that offers a wealth of experiences and attractions. While it may be classified as a small island in terms of geographical size, Sicily boasts an impressive array of historical, cultural, natural, and culinary treasures. Here are some reasons why Sicily stands out and offers more than most small islands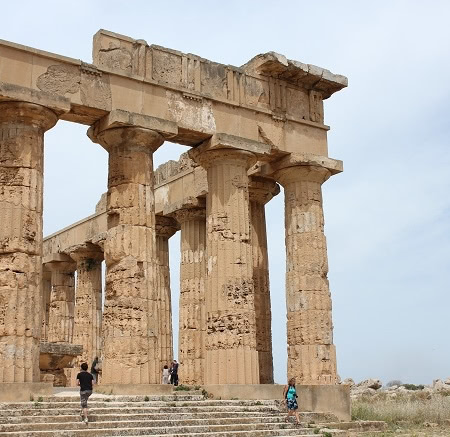 Sicilian food is insanely good.
I'm sure this is why I fell in love with Sicily even at an early age, but I know for a fact that every time I sit down and had yet another perfect meal, I knew there was something special about this island. Between the expertly prepared restaurant meals, and the fresh and authentic street food, you'll never go hungry in Sicily.
While there's a lot of crossover between Italian and Sicilian food, Sicilian dishes have some unique elements that set them apart. Due to Sicily's geographical location at the southernmost tip of Italy, it has historically seen a lot of Mediterranean, Arab and North African influences. Because of this, in Sicilian cuisine you'll find a lot of seafood, pistachios, fresh produce and more varied spices than you might in mainland Italian food.
That being said, Sicilian cuisine still quite similar to Italian food, so don't feel like you'll be out of your depth when looking at a menu! Think of it as similar, but different. Sicily is a very rich and diverse culture, so there isn't one particular food that is able to be identified as the most famous Sicilian food. However, I have a few that I want to recommend very highly. Granita, Arancini, Panelle, Pasta alla Norma, Pasta con Le Sarde and  Cannoli are just a few of the top Sicilian foods to try and which really encapsulate  encapsulate the food that Sicily is famous for—and for good reason. They're life changing.
If you're wanting to soak up the sun and have an ideal beach holiday, Sicily can absolutely deliver for you.
Being an island, Sicily obviously has endless coastline, and there are beautiful, well kept beaches on basically every part of the coast!
Sicily surrounded on all sides by three different sea and the water temperature is ideal during the high season. One of the best parts about Sicily, though, is that being located just about as far south in Europe as it is possible to get, the realistic swimming season is much longer than in other parts of Europe. The water begins warming up a the end of April or May, and you can realistically expect to be able to take a dip well into November.
The endless opportunities for beach space means that you can have the exact kind of beach holiday you want. Whether you're looking for a crowded party beach, a more secluded nature reserve, a luxurious beach club, or something family friendly—Sicily has something for you.
I have travelled so many times to the little islands around the coast of Sicily and they don't disappoint, in fact they are a must to tag onto your Sicilian holiday and Sicily has made it very easy to travel to them all.  You can even do day trips out to these little paradises if you want!  Click here for details on my Aeolian Islands Tour 2024
Cefalù and Mondello are the most famous options on the northwest side of the Island, while Isola Bella, Calamosche and Portopalo di Capo Passero are the best options for the east side. There's also the stunning and famous Scala dei Turchi, which is a bit out of the way of a lot of other things, but if you'll be near the Valley of the Temples, is absolutely worth it.
Wine lovers, this one's for you!
Sicily is a wine lovers' paradise (which shouldn't be a huge shock to anyone, given that it's a part of Italy), but Sicily boasts so many of its own incredible wines.
Probably the two most well known and popular Sicilian wines are Marsala and Nero d'Avola – both of which are excellent. We also fell in love with Cerasuolo di Vittoria the last time we were in Sicily.
However, there's actually a huge variety of Sicilian wines, including Frappato, Zibibbo, Cataratto Bianco, and even the very widely known (but not usually from Sicily!) Chardonnay.
Another great thing to do in Sicily is a wine tasting, so you can be sure to really get a wide sampling. The beauty of this is that almost all regions of Sicily produce wine, so you'll find excellent tours whether you plan to visit the foothill vineyards of Mt. Etna, the stunning Val di Noto wineries (near Syracuse, Modica and Ragusa), the famed Marsala wine region, or the more off-the-beaten-track vineyards of the north coast and Madonie Park. Actually, you can even sample a range of Sicilian wines and cheeses without leaving Palermo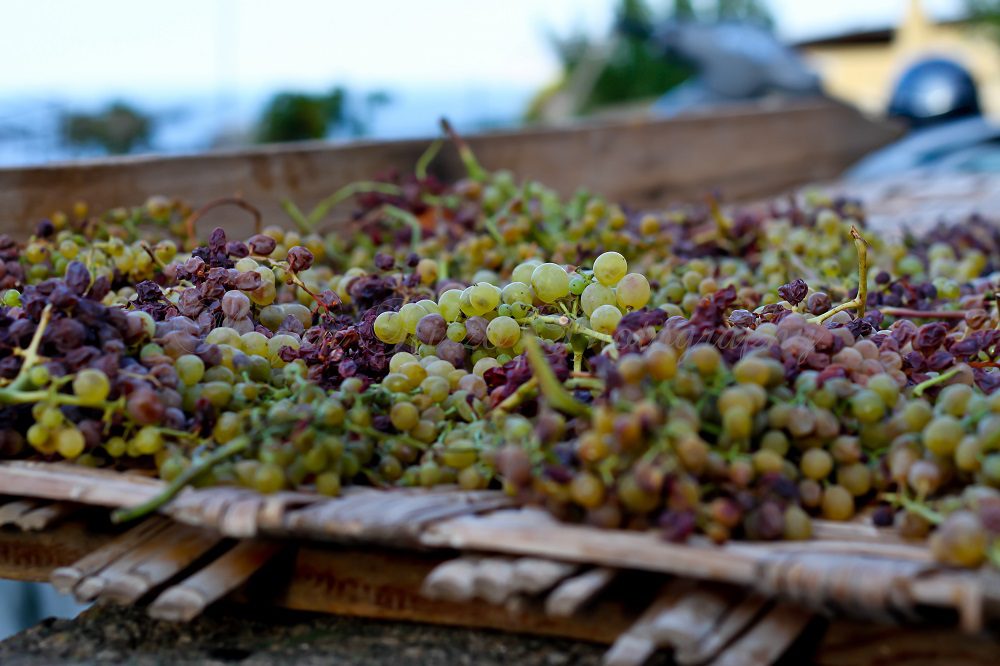 Now, most of us associate Greek ruins with, well, Greece of course. However, you can find a ton of ancient Greek history all over Sicily!
The Valley of the Temples site is probably the most famous in Sicily, and is one of the world's best-preserved Greek temples outside of Greece. I've been to Athens, and I have been to The Valley of the Temples while in Sicily, and I have to say that it was completely on par with the things I saw in Greece, and in some ways a bit cooler because way less people come to see it!
There's also Segesta, which is easiest to visit if you'll be in and around Palermo—another really impressive ancient city with a well-preserved temple, and Selinunte, which has the added bonus of being right on the coast, which makes for quite the view.
Last but not least, there are a number of Greek theatres across Sicily, the most famous probably being in Taormina, but there are similar experiences in Syracuse and Palazzolo Acreide, to name a few!
If you want to dip your toes into some ancient history, Sicily is the perfect destination
Sicily really is the type of place to leave you in awe no matter where you look.
The east coast is an unbelievable display of baroque architecture, from Catania, to Ortigia, to Noto, there is no shortage of opulent and impressive baroque structures to marvel at.
The reason for such an abundance of baroque buildings on the east coast is a devastating earthquake in the late 1600s, which led to most of the east needing to be rebuilt from the ground up! Today, it's an impressive and unique aesthetic that makes for the perfect backdrop to any vacation.
On the other hand, cities like Palermo showcase the many phases of domination that Sicily has experienced, and you'll see Arab, Norman and Spanish influence all in one city.
I feel like architecture is really taken for granted when considering a vacation, but personally, I love nothing more than looking at some pretty buildings while sipping on an aperol spritz in the late afternoon, and Sicily delivers this dream ten-fold.

Like so many places in the Mediterranean, Sicilian culture is a breath of fresh air while on vacation.
Stereotypically, Mediterranean culture emphasizes hospitality, neighbourliness, relaxation, and connection—and in my experience, Sicily embodies these all perfectly.
Everyone we have come across in Sicily is so unbelievably friendly and helpful, which totally adds to the already amazing experiences we've had there. Even when it has been difficult to communicate due to language barriers (which are very real in Sicily!) I've found people to be patient and so kind while I struggle through my Italian and even harder… the Sicilian dialect.
Not only that, but the entire laid back atmosphere of Sicily is just ideal for a vacation. While it can be nice to fit a ton of things into your trip, sometimes it's optimal to spend a day doing nothing but sitting at a cafe with a book, and Sicily makes that doable and acceptable.
The culture in Sicily is unmatched, and is definitely a top answer to the question "Why visit Sicily?"
Sicily is obviously mostly known as a summer destination, and with good reason—considering the beautiful sun and endless coast, but one amazing perk of Sicily is that the weather is never truly bad.
Even in the worst parts of the year, the average temperatures are around 53 F / 12 C, which is certainly not ideal for a beach vacation, but hardly too cold to still have a nice time traveling!
In the summer on average you'll see temperatures up to  83 F / 28 C give or take, and I'll be honest the heat can be brutal. But the coast and pristine sea water make it all worth it.
Because there's really never a bad time to visit, why visit Sicily only in the summer? I went to Sicily this past March, and had a really lovely time. Honestly in some ways it was a nicer trip than when I went in August last year. I love the versatility that the weather lends to your planning, and it definitely makes for a great reason to visit Sicily.
No matter what kind of traveler you are or what kind of vacation you're after, there's something in Sicily for you.
If you're going for the backpacking, city-break traveler vibe, Palermo and Catania have the perfect alternative vibes for you.  If you're looking for adventure and nature, Mount Etna and the surrounding park is perfect, as are all of the ruins you can find across the island.
If you want to explore small towns and enjoy the charms off the beaten path, Savoca, Noto, Ortigia and Cefalu are ready and waiting.  If you want to sit on the beach and not move until it's time to fly home, you have endless coastline to choose from.
And if you're a foodie then it's genuinely not possible for you to be disappointed.  Even the fussiest traveler can find their perfect vacation experience in Sicily.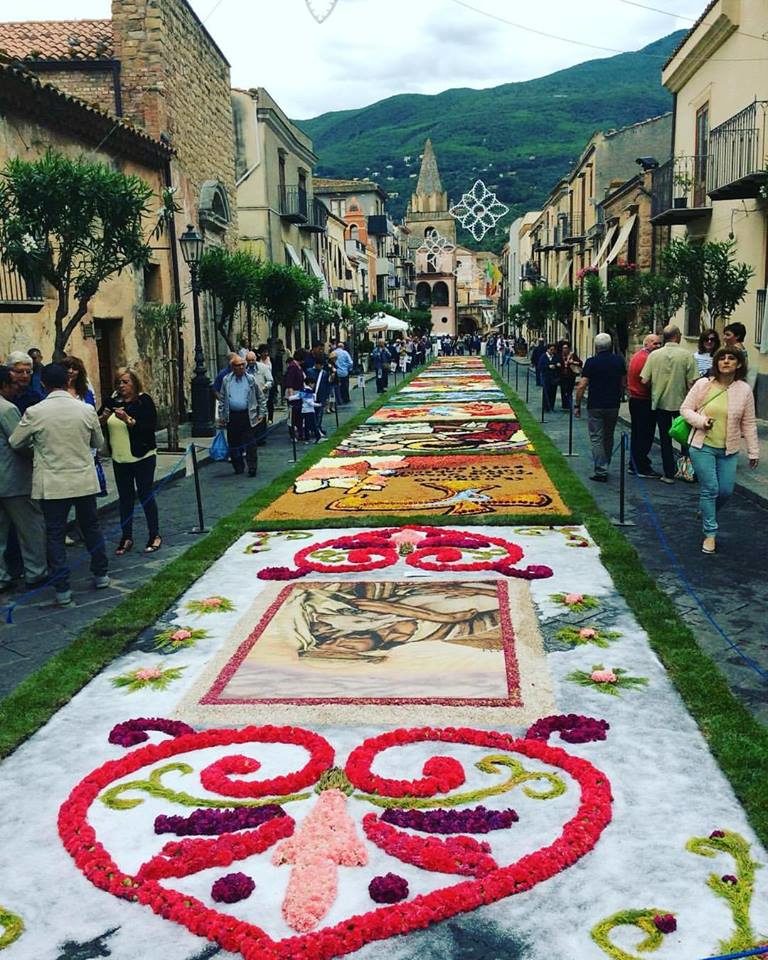 Want to learn more about this stunning and evocative Island of Sicily?
Join me on tour in 2024 travelling in June and September
https://dominiquerizzo.com/wp-content/uploads/2019/12/Piazza-Armerina.jpg
1282
1080
Dominique Rizzo
https://dominiquerizzo.com/wp-content/uploads/2014/09/Dominique-Rizzo-Pure-food-logo.png
Dominique Rizzo
2023-06-28 00:40:20
2023-06-28 11:15:23
The Best of Sicily – Why Sicily Offers More Than Most Small Islands